Rules and particularities of .рф domain names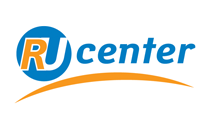 .рф domains (Российская Федерация, Russian Federation) at Gandi.net
Accreditation: Gandi has been accredited by RU-Center since March 2009
Terms and Conditions
Assigning: .рф is open to everyone
Syntax: from 2 to 63 alphanumeric characters or a hyphen (other than in first or last position)
IDN: mandatory, Cyrillic characters
Registration period: 1 year
Second-level extensions: no

Procedures
Registration:
to registered a .рф domain name, please indicate:
- for individuals: your passport number, its issue date and the issuing authority (including country) and your birthdate,
- for legal persons: your incoporation number, the address associated with your Gandi account must correspond to your legal address.
At any time, RU-Center may contact you for a verification of your personal data and require additional documents to provide within a deadline of 7 days, failing this your domain names in .рф can be deleted
Renewal:
no later than
3 days before
its expiration date
Disputes:
no alternative process, see the
explanations
of the registry
Transfer (change of Registrar):
the transfer-in process may be initiated on our Interface. In case of a transfer from an accredited Registrar other than RU-CENTER an authorization code (supplied by Your current Registrar) is required. In case of a transfer from RU-CENTER or a RU-CENTER partner the procedure is manual and requires supporting documents, please contact our customer service department. Before any request, please be sure that: your domain name does not expire soon and the last transfer and the last owner change have been done since more than 30 days (in case of transfer between RU-Center and a RU-Center Partner or between RU-Center Partners, in principle these deadlines do not apply). The transfer does not change the domain's expiration date.
Change of owner:
owner changes are not available on our website, please contact our customer service department. The procedure requires supporting documents. Before any request, please be sure that your domain name does not expire soon , and the last transfer and the last owner change were done sooner than 30 days prior. The owner change of a domain name does not change the domain's expiration date
Deletion process:
quarantine of 30 days, see this
table
Frequently Asked Questions