Why .cloud?
Assert your expertise with a .cloud domain name
The .cloud domain ending, of course, refers to cloud computing. You can take advantage of .cloud by creating targeted URLs that show your area of expertise. More exclusive than traditional domain endings, buying a .cloud domain name is particularly suited for those whose business is in the tech industry, especially if you provide cloud hosting or remote data storage.
Offer a complete solution with a .cloud website
Using a .cloud domain name increases your credibility among users of your file storage service. Easy to remember, you can create a complete website with a .cloud, such as:
Sign up forms
Tech support contact
Customer service
Chat
Using a .cloud domain name also helps you offer different add-on services, like a blog.
A .cloud domain name opens you to the world
Even though "cloud" is an English word, it's used around the world in many languages. As such, you can use your .cloud domain name to promote your services in any market. A .cloud domain name is evocative and easy for internet users across the globe to remember.
Rules and particularities of .cloud domain names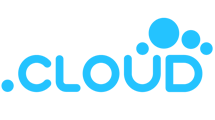 .cloud domain names at Gandi.net
Accreditation: Gandi has been accredited by Aruba PEC SpA since September 2015.
Terms and Conditions
Assigning: .cloud domain names are open to everyone.
Syntax: From 1 to 63 alphanumeric characters or a hyphen (excluding in the first and last place and third and fourth place).
IDN (accented domain names): No.
Registration period: 1 to 10 years.
Second-level extensions: No.

Procedures
Renewal: Domains are deactivated upon expiration. It is possible to renew up to 45 days following the expiration date.
Transfer (change of Registrar): The process is started on the new registrar's interface with an auth code. Ensure that your domain does not have a TransferProhibited ("locked") status, is older than 60 days and has not been transferred in the last 60 days. The transfer renews the domain name for one year.
Change of Ownership: Available on our interface, the procedure consists of an email confirmation by both the former and the new domain name owner. The expiration date is unchanged.
Deletion process: Quarantine of 30 days, see the table.
Frequently Asked Questions