Rules and particularities of .aero domain names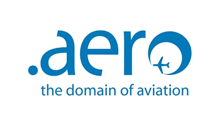 .aero domain names at Gandi
Accreditation: Gandi has been accredited since July 2009.
Terms and Conditions
Attribution: .aero is a GTLD reserved exclusively for the aviation community. The eligibility criteria and documents to provide are described at http://www.information.aero/registration/eligibility. Before applying for a .AERO domain name registration, you must create a .aero ID at SITA (new window).
No .aero domain registrations or renewals will be accepted by the Registry from or associated with the following countries and territories: Belarus, Cuba, Iran, Russia, Syria, North Korea, Venezuela, as well as the disputed Ukrainian territories of Crimea, Donetsk, Luhansk, Kherson and Zapofizhzhia.
Syntax: From 2 to 63 alphanumeric characters or hyphen (other than in the first or last place).
IDN (accented domain name): Not available.
Registration period: From 2 to 10 years.
Second-level extensions: airline.aero; airport.aero

Procedures
Disputes: http://www.nic.aero/registration/policies/ (new window).
Renewal: Domains are deactivated upon expiration. It is possible to renew up to 45 days following the expiration date.
Transfer (change of registrar): With an auth code, supplied by current Registrar. The domain must have been created since more that 60 days. The transfer to Gandi does not include any renewal (remaining period is lost). Trade (changing the owner during a transfer) is not available.
Change of Ownership: Not available on our interface. If you need to change the owner of a .AERO domain name, please contact our customer support team..
Deletion process: See the table in our wiki. Redemption Grace Period: 30 days.
Frequently Asked Questions