Why .im?
Why should you choose a .im domain name?
The .im domain ending was originally created as the geographic domain ending for the Isle of Man, a British island situated between Ireland and Scotland with a population of 83,000. This domain ending was created in the 90s and is managed by a private enterprise. Approved by ICANN for use by internet users on the Isle of Man, the .im domain name has another use today: businesses and individuals alike use this domain ending for instant messaging services, or IM for short.
A .im domain name for anyone and everyone
A .im domain name is very easy to obtain, since .im is open to everyone and is not very saturated: it's still possible to let your imagination run wild when choosing a .im domain name. Anyone from anywhere in the world can register a .im domain name. The minimum registration period is one year, with renewal on a yearly basis available beyond that.
The .im domain ending is used in other fields and geographic regions
Beyond organizations and individuals in the Isle of Man and instant messaging services, .im domain names are regularly used in French-speaking countries for real estate companies ("im" is short for "immobilier," the French term for real estate.
.im domain prices
Does not change the expiration date
Rules and particularities of .im domain names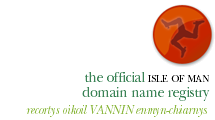 .IM domain names at Gandi.net
Accreditation: Gandi has been accredited by nic.im since January 2008
Terms and Conditions
Assigning: anyone can register a .IM
Syntax: from 1 to 63 alphanumeric characters or a hyphen (other than in first or last position)
IDN: no
Registration period : 1 or 2 years
Second-level extensions: no (except third-level domains that have been issued in the past and that remain valid)

Procedures
Renewal
: domains are deactivated upon expiration. It is possible to renew up to 30 days following the expiration date
Disputes:
IMDRP
Change of owner:
besides Gandi's usual ownership change process (authorizations by e-mail), it is also mandatory to connect on the Registry's website, and to send authorizations to the Registry. More details in our
contract
Transfer (change of Registrar):
an auth-code must be requested by the current owner, from the current Registrar. If this is a transfer to Gandi, a request for authorization will be sent by e-mail to the owner or the administrative contact of the domain. Before requesting the transfer of the domain, please be sure that your domain name does not expire soon (we recommend that you start the transfer request at least one month before the domain's expiration).
The transfer does not include any renewal
Frequently Asked Questions