Why .nl?
Use a .nl domain name to target a specific market
The .nl domain ending is the geographic domain ending for the Netherlands. It's the most appropriate choice if you want to launch a website with content directly related to this country. Buying a .nl domain name is an especially good idea for businesses seeking to expand into the Dutch market or simply publish a Dutch version of their current site.
Inspire confidence with a .nl domain name
A .nl domain name helps build your credibility. Internet users tend to naturally associate national domain endings like .nl with trustworthiness. By using a .nl domain name you position yourself as a reliable source and a resource in your field, whatever your area. Having a .nl domain name also helps your site stand out in searches done by Dutch internet users.
Create a sleek and professional business card with a .nl domain name
Cultivate your online and offline communications with your .nl domain name! You'll enjoy the benefits of a sleek, impactful URL with a professional connotation, that you can use on all of your materials. In the Netherlands, internet users, will easily remember your address.
Rules and particularities of .nl domain names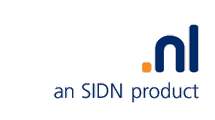 .NL domain names at Gandi
Accreditation: Gandi has been accredited by SIDN since 2008.
Terms and Conditions
Attribution: .nl domain names are open to everyone.
If you are based outside the Netherlands, you accept that the Registry's office address may lawfully be used for the receipt of writs and other formal documents served on you by a bailiff in connection with your .nl domain name.
Syntax: From 3 to 63 alphanumeric characters or hyphen (other than in the first or last place).
IDN (accented domain name): No.
Registration period: 1 year.
Second-level extensions: No.

Procedures
Renewal: No later than 2 days before the Expiration date.
Disputes: Disputes and complaints.
Transfer (change of Registrar): The request is launched from the website of the domain's new registrar. Be sure that you have the domain's auth code (which you must get from the former registrar) and that the domain does not expire soon. The transfer does not change the domain name's expiration date.
Change of Ownership: Available on our interface, the procedure consists in email confirmation by both former and new domain name owner. The expiration date remains unchanged.
Deletion process: Quarantine of 40 days, see this table.
Frequently Asked Questions