This extension requires subscribing to Gandi's Corporate Services.
Frequently Asked Questions
Rules and particularities of .np domain names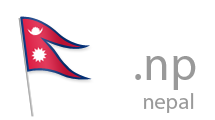 Terms and conditions
Attribution: .np domain names registration is available to:
Local Entities (company/organization)
Nepalese citizens
Multinational companies who legally exists in Nepal
Name selection: A company/organization can only select domain names based on the company/organization's name, product's name, service's name and brand name.
Required supporting documents:
In case of local entities : Certificate of registration of company/firm/partnership/organization.
In case of foreign entities registered in Nepal : Certificate of registration of branch or liaison office or Certificate of affiliation with Social Welfare Council.
In case of non-incorporated entities doing business in Nepal such as Permanent Establishments or Non-incorporated Joint Venture Entities: PAN registration certificate.
In case of any entities (local or foreign)having business interests in Nepal: Certificate of trademark registration in Nepal or Official filing receipt of trademark application issued by the Department of Industry (to be supported with actual trademark registration certificate within 3 years of domain registration).
In case of domain for personal use: A personal domain name should be based only on applicant's name as mentioned in below documents: Nepalese citizenship or passport or driving license or voter's card or Non-Resident-Nepalese ID card or Nepalese resident visa for foreign nationals.