Why .bio?
Choose a .bio domain name
Created in the early 2010s in order to offer a more diverse alternative to traditional domain endings (like .com and .net) that were getting increasingly saturated, .bio is in keeping with new societal attitudes and aspirations that aim to consume better while respecting the planet and paying attention to the ecological impact of our actions. This domain ending is thus used in many business sectors that are part of this increased awareness: agricultural and food businesses, clothing and cosmetics manufacturers, even certain scientific organizations and endeavours.
.bio is more relevant than ever
Organic agriculture and production has seen remarkable growth in the last decade or so: successive ecological catastrophes and overconsumption of certain resources have led many to reconsider their consumption habits, which has driven businesses to sell new products to keep up with demand, most of all in developed countries with stable economies.
An international identity with .bio
Since the term "bio" is used across languages, a .bio domain name allows you to easily identify yourself as a business or an individual that respects certain values. Internet users can trust a .bio website, first of all from a security perspective, but also because it guarantees that they'll be navigating to a site that aligns with their values. In that way, the .bio domain ending lets you reassure your future website's visitors on multiple fronts.
Rules and particularities of .bio domain names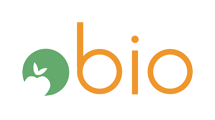 .BIO domain names at Gandi.net
Accreditation: Gandi has been accredited by Starting Dot since November 2013
Terms and Conditions
Assigning: .BIO domain names are open to anyone. Should you register a .BIO domain name to promote or sell organic products, you commit yourself to respect the Principles of Organic Agriculture as formulated by the International Federation of Organic Agriculture Movements.No specific restrictions apply to other uses of .BIO domain names.
Syntax: from 1 to 63 alphanumeric characters or a hyphen (excluding in the first, third and fourth, and last place)
IDN (accented domain names): yes
Registration period: 1 to 10 years
Second-level extensions: no

Procedures
Renewal: domains are deactivated upon expiration. It is possible to renew up to 45 days following the expiration date.
Disputes: URS, UDRP and ERDRP
Transfer (change of Registrar): the process is started on the new registrar's interface with an auth code. Ensure that your domain does not have a TransferProhibited status, does not expire soon, is older than 60 days and has not been transferred in the last 60 days. The effective transfer depends on your validation (by email) and renews the domain name for one year
Change of Ownership: available on our interface. The current procedure consists in email confirmation by both former and new domaine name owner. Expiration date remains unchanged
Deletion process: quarantine of 30 days, see this table
Frequently Asked Questions