Why .top?
A .top domain name for a leading website
Open for anyone to register — businesses, non-profits, or private individuals — .top is a generic domain ending. "Top," of course, refers to the highest level: the best sales, the best services, the best products, etc. This concept of excellence has proven popular in China, where "top" is strongly associated with innovation. Send a strong signal to internet users with a .top domain name: position your site as a leader in your field. This domain name also brings to mind rankings, like "top 10" or "top 5."
Assert your identity with a .top domain name
A .top domain name is original and impactful. It also offers greater advantages than domain endings like .com or .net, which tend to be crowded with many domain names already registered. By choosing .top, you can find the domain name that best fits you. With a .top domain name, you'll have a short and impactful URL that makes an impression.
Get your .top domain ending in a few clicks
Anyone can register a .top domain ending, with no particular registration conditions or restrictions. Just a few clicks are enough to procure your .top domain name for your website.
Rules and particularities of .top domain names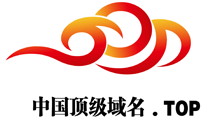 .TOP domain names at Gandi.net
Accreditation: Gandi has been accredited by Jiangsu Bangning Science & Technology since November, 2014
Terms and Conditions
Assigning: .TOP domain names are open to everyone
Syntax: from 3 to 63 alphanumeric characters or a hyphen (excluding in the first and last place and third and fourth place)
IDN (accented domain names): yes
Registration period: from 1 to 10 years
Second-level extensions: no

Procedures
Renewal: no later than 45 days before the expiration date domains are deactivated upon expiration. It is possible to renew up to 45 days following the expiration date
Disputes: UDRP / Alternative dispute resolution proceduresURS /
Transfer (change of Registrar): the process is started on the new registrar's interface with an auth code. Ensure that your domain does not have a TransferProhibited status, will not expire in less than 90 days, is older than 60 days and was not transferred the past 60 days. The successful transfer depends on your validation (by e-mail), and will renew the domain for 1 year.
Change of Ownership: available online via our website. The expiration date remains unchanged
Deletion process: quarantine of 30 days, see this table
Frequently Asked Questions