Why .website?
Register a .website domain name to make yours stand out
A .website domain name is perfect for any website as it means exactly what it says and is understood around the world! From a show case website to international businesses who want good visibiltiy on the internet — the perfect .website is out there, waiting for you. Completely self-explanatory and easy to recall, a .website contributes to your online identity by virtue of being your brand's website.
.website is the ideal domain ending for your website
For businesses: getting a domain name with yourbrand.website is the most natural choice
For a short name url: register a trendy, catchy website domain name like the.website, one.website, or your.website 
For a professional website: create a dedicated website for your work, resume, or portfolio 
For a personal website: showcase your blog, art, hobbies ... anything about you!
Advantages of a .website domain name
It's intuitive —.website is the most of the relevant domain ending for your domain name
It's meaningful — it shows that your website is serious, important, or useful
The high recall value of the term ".website" makes your web address easy to understand and remember without further explanation
Rules and particularities of .website domain names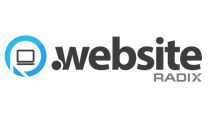 .WEBSITE domain names at Gandi.net
Accreditation: Gandi has been accredited .WEBSITE since June 2014
Terms and Conditions
Assigning: .WEBSITE domain names are open to everyone
Syntax: from 3 to 63 alphanumeric characters or a hyphen (excluding in the first, third and fourth, and last place)
IDN (accented domain names): yes
Registration period: 1 to 10 years during general availability, 1 year during Sunrise and Landrush periods
Second-level extensions: no

Procedures
Renewal: domains are deactivated upon expiration, it is possible to renew up to 45 days following the expiration date
Disputes: URS and UDRP
Transfer (change of Registrar): the process is started on the new registrar's interface with an auth code. Ensure that your domain does not have a TransferProhibited status, does not expire soon, is older than 60 days and has not been transferred in the last 60 days. The effective transfer depends on your validation (by email) and renews the domain name for one year
Change of Ownership: available on our interface, the current procedure consists in email confirmation by both former and new domaine name owner. Expiration date is unchanged.
Deletion process: quarantine of 30 days, see this table
Frequently Asked Questions