Rules and particularities of .je domain names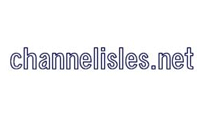 The JE domains on Gandi.net
Accreditation: Gandi has been accredited by Island Networks Ltd since February 2012
Terms and Conditions
Assigning: .JE domain names are open to everyone.

Syntax: From 1 to 63 alphanumeric characters or a hyphen (excluding in the first and last place).

IDN (accented domain names): Yes.

Registration period: 1 year.

Second-level extensions: Yes, .co.je, .net.je and .org.je.

Procedures
Renewal: Domains are deactivated upon deletion, it is possible to renew up to 30 days following the expiration date.
Disputes: DRS

Transfer (change of Registrar): The request is launched from the website of the domain's new registrar. Be sure that you have the domain's auth code (failing this, the transfer has to be approved by the losing Registrar), that the domain's status is not "TransferProhibited", and that it does not expire soon. The transfer must be confirmed by email and the registration period is extended by one year.

Change of Ownership: Available on our interface, expiration date remains unchanged.

Deletion process: Quarantine of 12 days, see this table.
Domain names at the Registry are registered under a continuous ongoing contract. In other words, they never 'expire. If a domain name is no longer required you must cancel the contract of registration.
REGISTRAR-REDEMPTION phase: 12 days following the deletion of the domain. The domain remains registered to the registrant until the expiry of this period.
During those twelve days you may restore domain names for a small fee.
REGISTRY REDEMPTION phase : 12 days followng the end of the REGISTRAR-REDEMPTION phase. Former registrants can re-register their cancelled domain name, for twice the registrar-restore fee.
If the domain is not restored within these deadlines, either the Registry will delete the domain name, which will become available for registration on a "first come first served" basis, or the domain name will be retained by the Registry and may become available on auction at the Registry entire and sole discretion
Frequently Asked Questions