Why .ph?
Why choose a .ph domain name?
The official top-level domain (also known as a domain ending or extension) for the Philippines, .ph is extremely easy to create since it's not necessary to be located in the Philippines or have a business registration number recognized by Filipino authorities. It's also not complicated to find a domain name either: if the domain you want is available, you can easily purchase and renew it for a registration period of up to ten years.
The .ph domain ending gives you access to new markets
The Philippines has more than 105 million inhabitants, which means this country has great potential in terms of visibility, above all with the younger generation, who use the internet much more frequently. If your business has any connection to the Philippines, or even to Asia generally, creating a .ph domain name allows you to establish yourself more permanently in that market, and to grow your business there.
Rejuvenate your identity with a .ph domain name
Choosing a .ph domain name demonstrates your international outlook and more especially your focus on Asian markets. With a .ph domain name, you improve your business's search engine ranking, or in other words, a .ph domain name makes you more easy to find for internet users looking for a particular product or service related to your business in the Philippines.
.ph domain prices
Does not change the expiration date
Rules and particularities of .ph domain names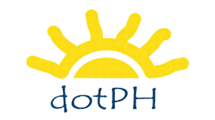 .PH domain names at Gandi.net
Accreditation:Gandi has been accredited by dotPH since September 2011.
Terms and Conditions
Attribution: .PH domain names are open to everyone
Syntax: from 3 to 63 alphanumeric characters or a hyphen (excluding in the first and last place), domain names with only numeric characters are not allowed
IDN: no
Registration period: 1 to 2 years
Second-level extensions: yes (com.ph, .net.ph, .org.ph)
Procedures
Registration:
the email address of the contacts associated with the domain name must not be composed of the domain name. If you are a legal person, the individual contact must be a person authorized to legally bind the entity
Renewal:
domains are deactivated upon expiration. It is possible to renew up to 59 days following the expiration date
Disputes:
Dispute Resolution Policy
Transfer (change of registrar):
the process is started on the new registrar's interface with an auth code. Ensure that your domain does not have a TransferProhibited status and does not expire soon. The effective transfer depends on your validation (by email) and renews the domain name for one year.
Change of Ownership:
available on our interface, the current procedure consists in email confirmation by both former and new domain name owner. The expiration date is unchanged
Deletion process:
no quarantine period, see this
table
Frequently Asked Questions