Why .pl?
The .pl domain name: official domain ending of Poland
Buying a .pl domain name lets internet users instantly identify your location, since it's the official domain ending for Poland. This is an especially suitable choice for any business or any organization whose area of activity is directly associated with Poland. The .pl domain ending is just as fitting for an English-language site about Poland as for a website exclusively written in Polish.
A .pl domain name is a sign of seriousness
Buying a .pl domain name helps you establish your credibility with internet users. National domain endings tend to inspire greater confidence and are seen as a mark of seriousness. For your business, this domain name is also a strong signal that clearly indicates you're established internationally.
Easily manage your .pl domain name
Check the availability of your .pl domain name and register it in just a few clicks. If you are already the owner of a .pl domain name, you can use our services by transferring your domain in to Gandi.
.pl domain prices
Does not change the expiration date
Period before release
Pending Delete
5 days
after the restoration period
Rules and particularities of .pl domain names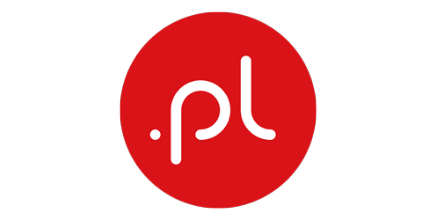 .PL domain names at Gandi.net
Accreditation: Gandi has been accredited by NASK since May 2008.
Terms and Conditions
Assigning: .pl domain names are open to anyone.
Syntax: From 3 to 63 alphanumeric characters or a hyphen (excluding in the first and last place).
IDN: Yes.
Registration period: 1 year.
Second-level extensions: Yes, Gandi provides .biz.pl, .com.pl, .edu.pl, .info.pl, .net.pl, .org.pl and .waw.pl.

Procedures
Renewal: No later than 2 days before the expiration date.
Disputes: http://www.dns.pl/english/disputes.html.
Transfer (change of Registrar):
Transfer between registrars: the request is launched from the website of the domain's new registrar. Be sure that you have the domain's auth code (which you must get from the former registrar), that the domain's status is not "TransferProhibited", and that it does not expire soon. The transfer must be confirmed by email and the expiration date remains unchanged.
Transfer from NASK: the following form is required with proof of ownership. For additional information, please contact our support team.
Change of Ownership: Available on our interface, the procedure consists in email confirmation by both former and new domain name owner.
Deletion process: No quarantine, see this table.
Frequently Asked Questions