Rules and particularities of .sb domain names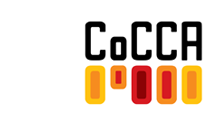 Registry
NICsb (Solomon Telekom Company Limited)
Terms and Conditions
Attribution: .SB domain names are open to everyone. All registration requests are manually reviewed by the Registry and so the effective registration may take some times.
Syntax: from 2 to 63 alphanumeric characters or a hyphen (excluding in the first and last place)
IDN: no
Registration period: 1 to 5 years
Second-level extensions: .COM.SB, .NET.SB and .ORG.SB
Procedures
Registration:
The Registry sends you an email with a link in order to activate your domain name, failing to complete this procedure within the deadline given your domain name will be deleted by the Registry (necessary on the registration of your domain name, the anniversary of registration, the renewal, or when performing an owner change)
Renewal:
Up to 1 day before the expiration date
Disputes:
Complaint Resolution Service (CRS)
Transfer (change of registrar):
the request is launched from the website of the domain's new registrar. Be sure that you have the domain's auth code (which you must get from the former registrar), that the domain's status is not "TransferProhibited", that it does not expire soon, and that it was created/renewed at least 15 days prior the request. The transfer must be confirmed by email.
Change of Ownership:
Available on our interface
Deletion process:
Quarantine of 28 days, see this
table
Frequently Asked Questions