This extension requires subscribing to Gandi's Corporate Services.
.香港 domain prices
Sets the expiration date to the operation's date plus the minimum registration duration of the TLD
Rules and particularities of .香港 domain names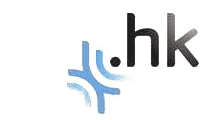 Registry
HKIRC (Hong Kong Internet Registration Corporation Ltd)
Provider
HKDNR (Hong Kong Domain Name Registration Company Limited)
.香港 domains at Gandi.net
Accreditation: Gandi has been accredited by HKDNR since December 2009.
Terms and Conditions
Assigning: .香港 domains are open to everyone.
Syntax: 15 Chinese characters maximum, letters or numbers in total.
IDN (accented domain names): Chinese characters.
Registration period: 1 year.
Second-level extensions:公司.香港, reserved to company registered with the Commercial Registrar of Hong-Kong (HKSARG); a copy of your certificate of registration must be sent to Gandi after your online order.
Procedures
Registration: You have to provide the following:
Individual: ID document type (ie: passport ...), origin country of the ID document, ID number and birth date.
Individual in Hong Kong: HKID card number.
Company: company document type + origin country of the document, company/registration number.
Renewal: Domains are deactivated upon expiration. It is possible to renew up to 29 days following the expiration date.
Disputes: Alternative dispute resolution procedure.
Transfer (change of Registrar): The request is launched from the website of the domain's new registrar. Be sure that you have the domain's auth code (which you must get from the former registrar) and that the domain does not expire soon. The transfer must be confirmed by email and the expiration date remains unchanged.
Change of Ownership: Not available on our interface, please contact our customer service department.
Deletion process: Quarantine of 60 days, see this table.
Frequently Asked Questions